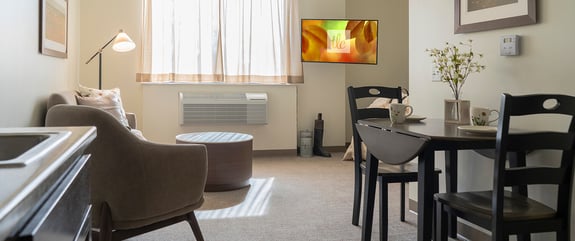 FLOOR PLANS
Our senior care apartments provide a comfortable combination of independence and support.
Complete with personalized levels of care based on specific needs, our assisted living program provides assistance for daily tasks such as bathing, dressing, grooming, medication management, cooking, and laundry.

TLC's assisted living residents have access to 24/7 health and support services for an added peace of mind.
These assisted living units are available in studio, one-bedroom, and two-bedroom floor plans with modern amenities, contemporary decor, and comfortable furnishings. Each floor plan features central heating and cooling along with spacious living, dining, and sleeping areas to provide an added touch of home. Each apartment includes a fully-equipped kitchenette and updated in-unit bathroom with enhanced safety features.
TOUCH
Studio
Studio
TLC's studio apartments offer more than 400 square feet of living space that includes a modern kitchenette, updated bathroom, spacious closet, and multi-purpose living room.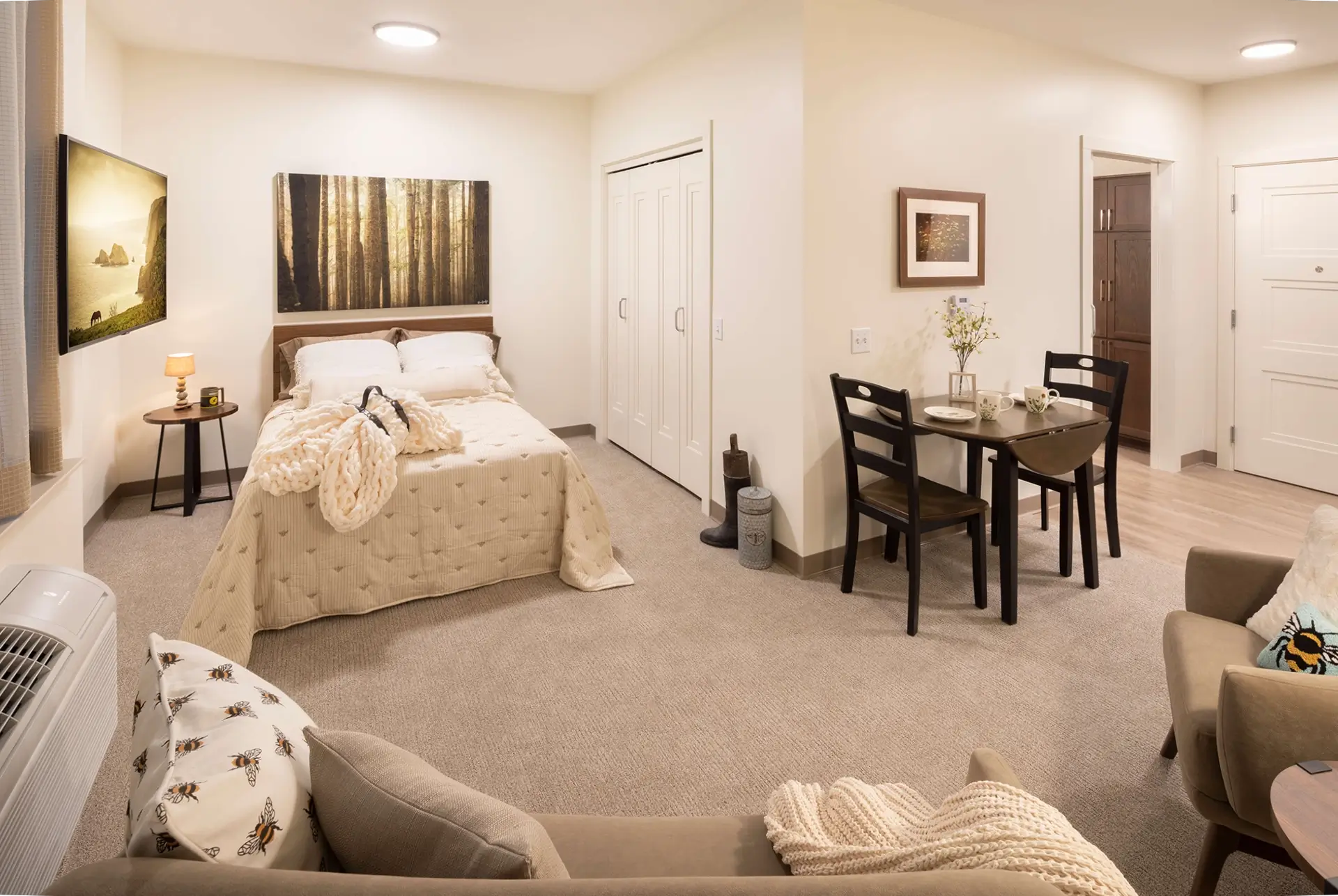 TOUCH
1 Bedroom
1 Bedroom
At approximately 500 square feet, our one-bedroom apartments have an expanded living room that can easily accommodate a small dining table, ample closet space, and full separate bedroom.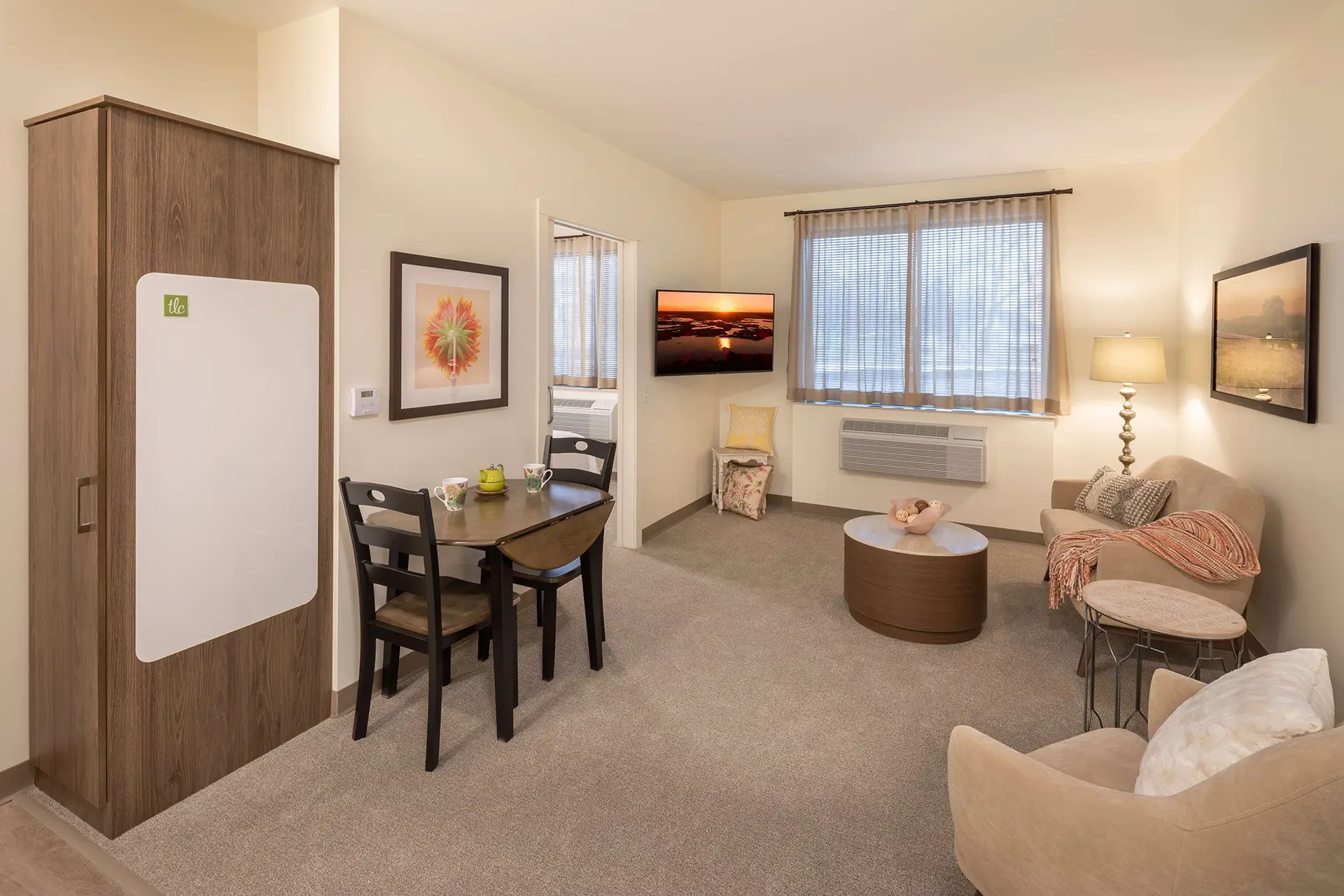 TOUCH
2 Bedroom
2 Bedroom
As TLC's largest floor plan, our 640 square-foot, two-bedroom units include a large living and dining space, expanded kitchenette, multiple closets, and spacious, modern bathroom.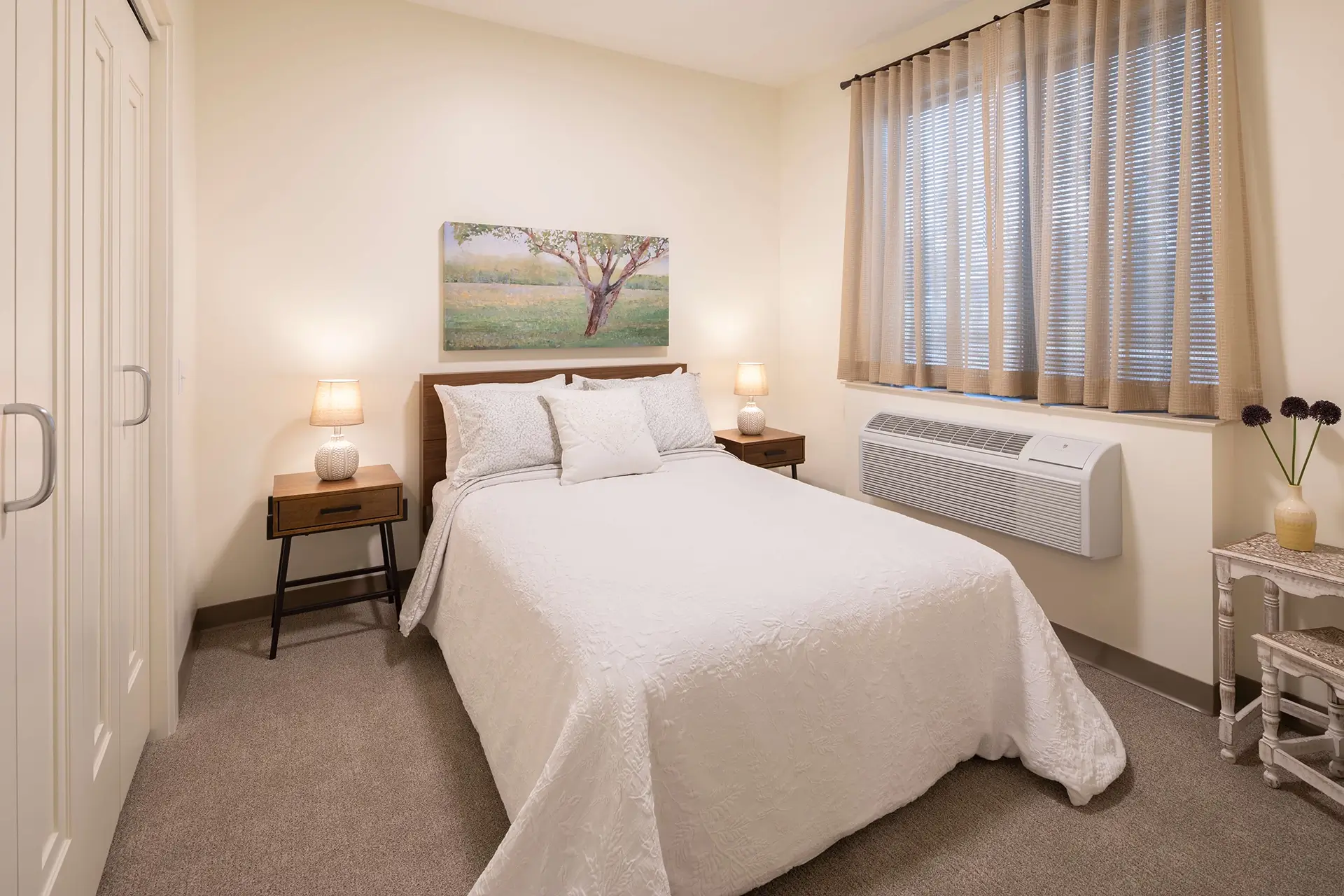 Schedule your private tour of TLC today!
ABOUT TLC
TLC Living Community is a 62-apartment, assisted living facility. Situated on six acres in Machesney Park, Illinois, it is easily accessible from many towns and cities in the tri-state area.
LEASING OFFICE
Monday - Friday: 9:00 am – 5:00 pm
or evenings by appointment
Saturday: 9:00 am – 12:00 pm
or by appointment
Sunday: Closed