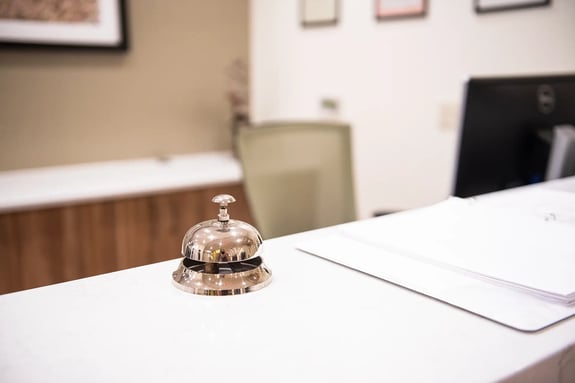 The staff at TLC Living Community are dedicated, caring individuals with a passion for helping our residents lead rewarding, productive lives.
Our senior care providers embrace challenges, work collaboratively, and derive great satisfaction from creating an environment where our residents thrive.
If you too take satisfaction in this kind of work, then we want you to join our growing team in a part-time or full-time capacity. As part of the TLC family, you'll discover just how rewarding your career can be while also receiving a variety of benefits including:
Competitive compensation and benefits
Flexible scheduling
Vacation and sick days
Retirement savings program
Career and professional development opportunities
View our current career opportunities below
and complete your application to join the TLC team today!
CNA/RA
Reports Directly to: Lead CNA and Director of Nursing
Description of Position:
Provides direct personal care to the residents at the community. Promotes resident well-being and satisfaction through support with activities of daily living (ADLs). Communicates with other departments to ensure resident needs are met.
Must be ambulatory, able to transfer up to 50lbs., bend to the floor, reach above head level, and perform repetitive movements. Must able to read, write, speak and comprehend English well.
Each RA/CNA will be responsible for all of the personal care duties of their resident assignment.
Ability to read and write English fluently, along with the ability to clearly communicate both verbally and in writing.
Work schedules will vary, according to resident care needs.
Responsibilities of the Caregiver:
Assist with ADLs, which includes, toileting, bathing, feeding, dressing and performing good resident hygiene, transferring, transporting, vital signs, weights, housekeeping, laundry and dietary duties and following community protocol, licensing regulation and guidelines for both resident and employee safety.
Follows safety guidelines in the community, including proper lifting technique and universal precautions when providing care to the residents.
Follows the schedule of duties, as well as the individual plan of care for each resident.
Maintains a clutter-free environment for residents
Functions and communicates as a team, assisting coworkers as the need arises.
Monitors resident activity, food intake, functional status, psychosocial status, taking action as required to promote resident well-being.
Reports status changes in resident's conditions immediately to the supervisor.
Acts immediately on any resident crisis, following protocol and basic first aid training.
Reports and documents, if applicable, resident status changes, including but not limited to, falls, refusal of care, resident concerns, physical change, reaction to medication, psychosocial status change.
10.In the event all assigned duties cannot be completed, ask for assistance and report to the Lead CNA, Director of Nursing or shift supervisor.
11.Any other assignments made by your direct supervisor or Executive Director.
12.Promotes open communication between health care professionals, families, residents and staff.
13.Treats families, residents and staff with dignity and respect.
14.Adheres to Resident Rights
15.Answers TLC telephones promptly and professionally, with a positive attitude and a smile
16.Attends and participates in staff meetings and all required in-services.
17.Adhere to guidelines in the employee handbook including dress code, conduct, scheduling, etc.
18.Assists in training and mentoring new staff when assigned
19.Assist with coordinating new admissions.
20.Performs other duties as requested.
scheduling, etc.
18.Assists in training and mentoring new staff when assigned
19.Assist with coordinating new admissions.
20.Performs other duties as requested.
LPN
Department: Nursing
Reports to: Director of Nursing
Description of Position:
This is a varied position with responsibility for the health needs of the residents and support of the care team. This position is responsible for maintaining the well-being of the residents, including planning, implement, documenting, problem-solving the medical and social needs of the residents in order to maintain residents at their highest functional level. Duties also include problem-solving concerns and coordinating care with the Caregivers.
Areas of focus include personal care, medication management and maintaining family and resident relationships. This position requires working weekends, evenings and holidays, according to staffing.
Qualifications:
An unrestricted Licensed Practical Nurse (LPN) or Registered Nurse (RN) license in the State of Illinois. Experience in person-centered care is essential, and understanding assisted living regulations is essential.
Exhibits good time management and organizational skills. Possesses the ability to handle complex issues and demonstrates strong interpersonal communication skills. Dependable, reliable, punctual, and compassionate about giving the highest quality of care. Demonstrates a positive attitude towards families, residents and TLC.
Must be ambulatory and in sound physical condition, be able to lift up to 50 lbs., bend to the floor, reach above head level, sit and perform repetitive movements with arms and legs.
Ability to read and write English fluently, along with the ability to clearly communicate both verbally and in writing.
Responsibilities:
Provides resident care by ensuring that physician's orders and TLC's procedures are followed
Administers medications and treatments
Observes/documents/responds to residents and their changes in condition.
Functions as a triage leader in a crisis (fire, tornado, bomb threat, etc.)
Responsible for total nursing care of assigned residents during shift
Makes daily rounds of all residents to assess condition, progress, changes and needs
Assures resident receive medications treatments and diet as prescribed by physician
Assess residents for cleanliness, grooming and comfort
Assures good body alignment and repositions residents to prevent decubiti and contractures, if applicable
Protects residents from injury by following safety measures
Encourages independence with ADLs by teaching self-care transfer and ambulation activities
Encourages residents to participate in planned activity program
Performs admissions, discharges and hospital transfers according to procedures. May complete resident assessments and develop plan of care
Evaluates nutritional status and intervenes appropriately
Documents incident reports and takes appropriate action, prevention and intervention
Refers resident/family concerns to appropriate departments
Recognizes significant changes in resident's condition and reports promptly to physician and family
Accompanies physician when visiting patients and assists as necessary
Reviews clinical record in Eldermark and keep documentation current
Keeps resident care plans current in Eldermark
Communicates resident progress and needs to on-coming shift with concise reports
Helps maintain a safe working environment by reporting and/or removing hazards, i.e., liquids on floors, cards in corridors, broken equipment, etc.
Develops and maintains good interpersonal relationships with residents, families, visitors and co-workers
Maintains Resident's Rights and reports violations to Administration
Performs other duties as requested.
Dietary Aide
Department: Dietary
Reports Directly to: Director of House Operations
Description of Position:
Dietary aides usually spend the majority of their time standing and walking around carrying out different tasks. Working in the kitchen may also mean having to deal with extreme temperature shifts, from extra heat in the cooking area to freezing temperatures when working in the freezer area.
Responsibilities:
Taking resident meal orders accurately
Delivering meal trays to tables and rooms at designated times
Bussing and cleaning dining tables; removing dishes from dining areas
Cleaning food stations and washing dishes; cookware, silverware 5. Discarding leftovers and taking out garbage
Assist in cleaning kitchen appliances and equipment
Setting up tables for meals
May discuss meal preferences with residents/families
Talking to residents during meal times
10.Possess a friendly personality with good communication skills
11.Ability to cooperate and work as a team
12.Following state and federal regulations concerning food safety 13.Performs other duties as requested
ABOUT TLC
TLC Living Community is a 62-apartment, assisted living facility. Situated on six acres in Machesney Park, Illinois, it is easily accessible from many towns and cities in the tri-state area.
LEASING OFFICE
Monday - Friday: 9:00 am – 5:00 pm
or evenings by appointment
Saturday: 9:00 am – 12:00 pm
or by appointment
Sunday: Closed